A national lien service that can help you
Since 2009, we have exclusively done across the U.S. construction lien documents. No HOA liens or automobile liens. 1st Notices, Warnings, Lien Claims, Stop Notices and Bond Claims get processed, delivered, and recorded across the U.S. in 1-5 business days. Bonded and insured for projects up to $2 million. Unlike other lien services, you pay ZERO in signup fees, and will experience no hidden charges with no minimum monthly commitments. You simply pay by the notice.


To get started,
click here
to register your company online. A Customer Service Manager will call you right away.
Or, print out our
Customer Agreement
and
Job Information Worksheet
. Complete, scan and email those documents to us at sales@traditionlienservice.com.
Call (800) 886-8770 to speak with me personally for a free 5-minute consultation. You will benefit right away from our urgency to help you.
Craig Altman
Founder/President
Record Construction Lien Claims, Bond Claims and Stop Notices
For $150 per lien (plus $15 notary fee, county recording and process serving fees extra), we can record a legal construction lien that attaches your unpaid invoice amount to the property you helped improve. Same day E-FILE available in 1,100+ U.S. counties. Two day recording available in most California counties. More...
For $50 per Bond Claim (plus $15 notary fee), we can notify the General Contractor's Surety on a project that a claim against the Payment Bond has been filed for unpaid equipment, labor, materials or services on a bonded Private or Public projects. More...
For $50 (plus $15 notary fee), we can send out a Stop Notice to notify the Lender on a project that the payment of funds to the General/Prime Contractor must stop immediately and be withheld until an unpaid invoice(s) has been paid on Private or Public projects. More...
Mail First Notices
Want to start getting paid faster? Sending out 1st notices, whether a state requires them or not, produces timely payments to your company while other Subcontractors wait for payment.
Several states require Subcontractors to send 1st notices in order to establish future lien rights. These states include, but are not limited to, Arizona, Californa, Florida, Michigan, Minnesota, Nevada, Ohio, Oregon, Texas and Washington.
TRADITION LIEN SERVICE can send out a 1st notice, including research and postage, starting at $24 per notice. Cost is slightly higher in California and Texas. Copies of the notice including property ownership information will be sent to you, and are also available online. More...
Print New Lien Waivers And Releases Online
All TRADITION LIEN SERVICE customers have FREE access to print legally compliant lien waivers and releases on MyLienCenter.com.
A national sampling of twenty-one (21) companies who recorded liens in 2019 and got PAID!
-
AMMCO STEEL INC.
(Hawthorne, CA)
-
CHM WEATHERGUARD
(Round Rock, TX)
EXPRESS INTERIORS TEXAS
(Austin, TX)
-
JCM CONCRETE & FRAMING
(Valley Springs, CA)
-
LRS ARCHITECTS/
(Portland, OR)
-
SRP ENTERPRISES/
(Lakeside, CA)
CUSTOMER SPOTLIGHT
-
WEIGL CONCRETE
(Reno, NV)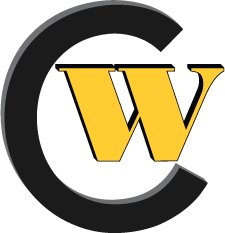 In 2012,
WEIGL CONCRETE
, a Reno, NV based family owned and operated custom concrete contractor began outsourcing their California and Nevada 1st notices and construction liens to
TRADITION LIEN SERVICE
.
State / County Links
For your benefit, we share with you our years of experience gathering information on construction lien laws. This information is updated daily as new information is obtained.